Rooms in the Brewerytavern
Please contact us for reservations; on weekends - especially for larger groups - we recommend an early request, as Bamberg (and Schlenkerla) are very crowded then.
Dominikanerklause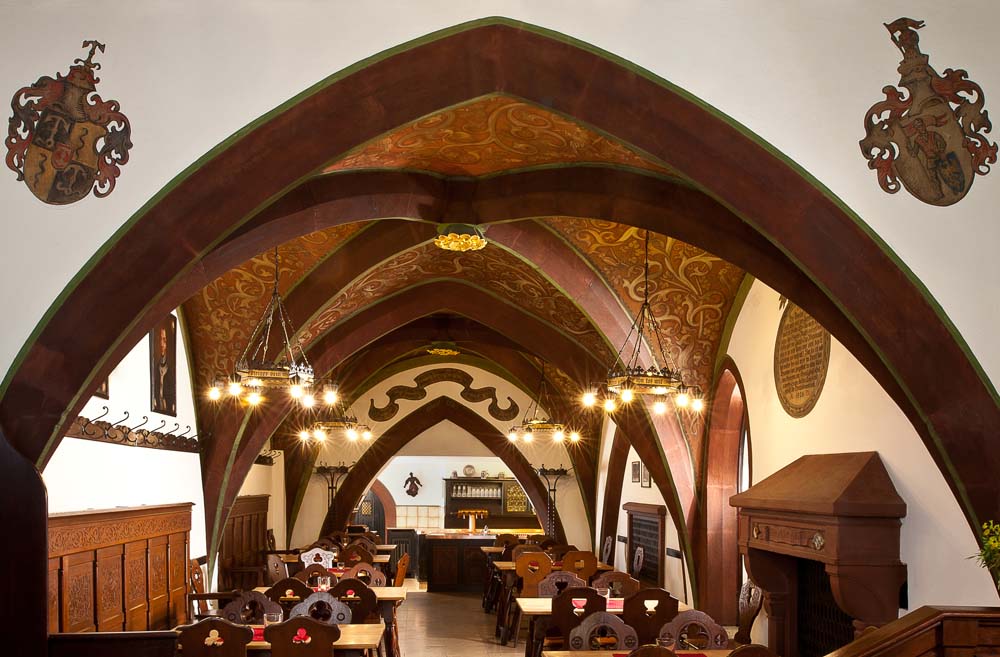 The "Klause" used to be the house chapel of the dominican monastery and was used for daily prayer. During secularization the monastery was closed down and all its buildings were nationalized by the state of Bavaria. The Klause was then later on sold to the Trum/Graser family. Clerical atmosphere with fantastic gold leaf ground paintings on the arched ceiling.
from the year 1310
approx. 60 seats
Old Inn (in German: "Altes Lokal")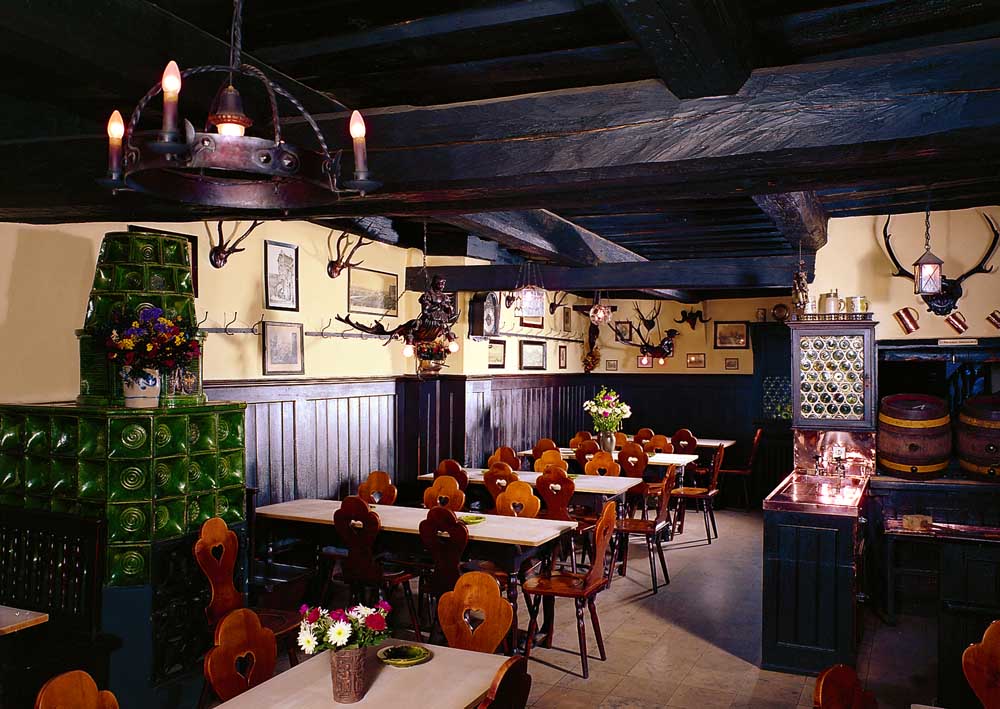 The wooden beams of the low ceiling used to be painted with ox-blood for protection. Over the centuries they thereby obtained their dark color. At the walls there are numerous historic engravings of Bamberg, like the "World Chronicle of Schedel" from the year 1493 and in addition the line of ancestors of the Trum/Graser family.
first mentioned in 1405
approx. 70 seats
reservations only for small groups
Old-german room (in German: "Altdeutsches Zimmer")
quiet room for smaller groups
max. 17 seats
Ulanen Chamber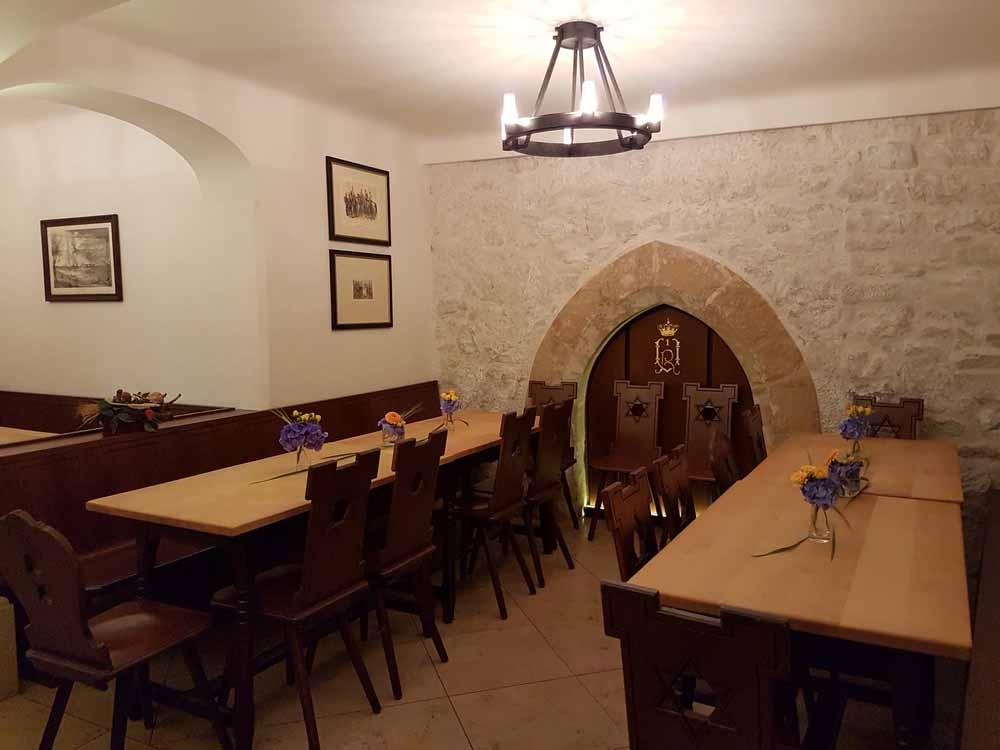 former wardroom of the Royal Bavarian Rider Division (Ulanen), part of the former Dominican Monastery of Bamberg
35 seats
Beer garden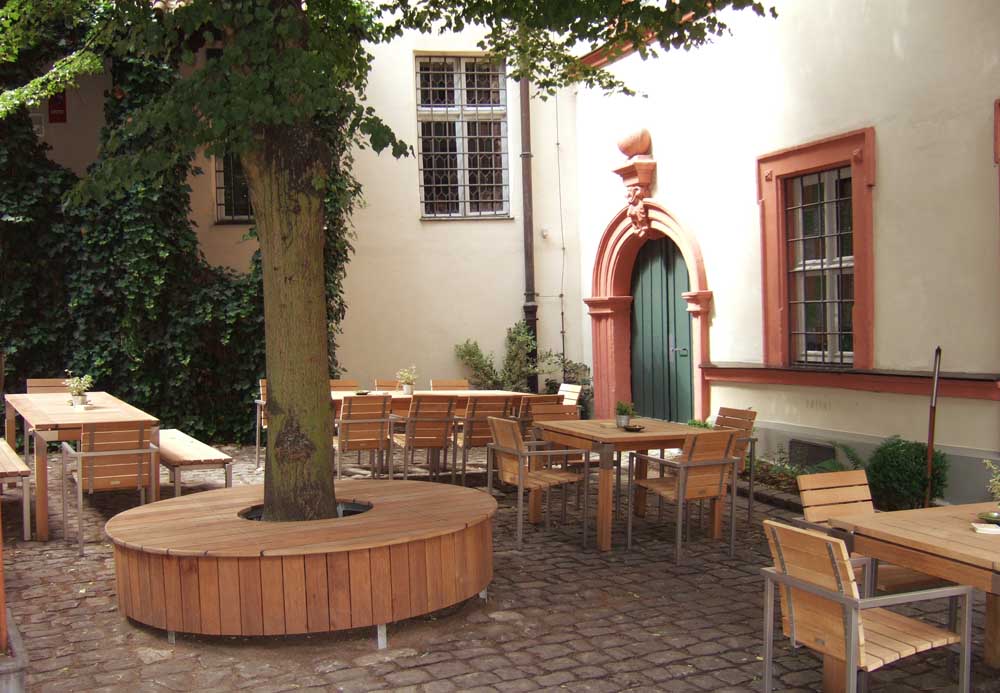 In "Dominikanerhof", former Dominican monastery
open wheather permitting
approx. 65 seats, reservations not possible
---
related topics: menu | drinks | table reservation